April 11, 2023
For an Easy Top-Line Growth Strategy, Try Sustainability
In a world confronting a critical climate crisis, the public increasingly expects that businesses do their part to improve environmental and social wellbeing. The restaurant industry specifically has been working to incorporate sustainable packaging and single-use products. Today, those efforts have reached a new level of urgency.
Fortunately, real sustainability no longer means sacrifice, either in terms of cost or consumer experience. In the case of petroleum plastic alternatives, technology has created a "best of both worlds" opportunity with materials like PHA – a bioplastic derived from the fermentation of canola oil and indistinguishable from a traditional plastic straw. PHA is certified marine biodegradable (90% in 98 days), certified home and industrial compostable, and made in the USA.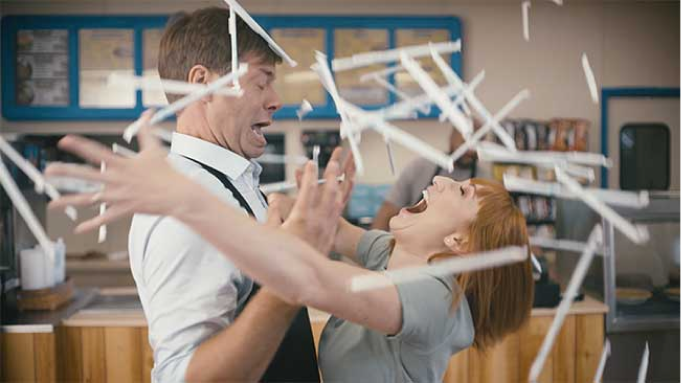 Restaurants that replace their traditional plastic straws with PHA-based phade straws, for example, make consumers feel good because they are doing good. By simply using one straw over another without sacrificing the user experience, they avoid contributing to our plastic waste crisis. And when consumers do good, they want to make sure others know about it. They will tell friends, be an advocate for the product and restaurant, post on social media, and of course, make more frequent purchases. So, if your business addresses the problem by making sustainability easy and even enjoyable when others do not, consumers will remember. It truly can be a mechanism that drives top-line growth.
So, how do you make consumers aware of your actions promoting sustainability? In the absence of on-package branding, business can spread awareness through public relations efforts, on the establishment's website, in on-location materials, or more implicitly by using recognizable products, like phade's trademark blue straws. Customers can do good and feel good by essentially doing nothing but sipping their drinks through phade straws.
In contrast, businesses that pursue sustainability with an inferior product will generate a negative sentiment. For example, if a straw leaves paper bits floating in an expensive cocktail, a large consumer segment will not care whether that product caused environmental harm. They will remember that experience and the business connected to it.
Consumers know there is a dire plastic pollution problem, and they want to help, but they don't necessarily know how. Instead of putting them in a situation where they feel cornered to use a product that harms the environment, they want businesses to provide the solutions for them. And you can. The promise of PHA offers an honest, viable replacement for traditional plastic. Businesses that tap into PHA alternatives will be on the front edge of sustainable innovation and allow it to become part of their brand. And, if you can seize the moment by being an early adopter of an alternative that makes the consumer feel good about their experience and about where they spend their money, you are poised as a leader and will come out ahead.