PHA Outperforms Other Options
Not all bio-based alternatives are created equal. Here is a breakdown of how PHA stands out against the competition.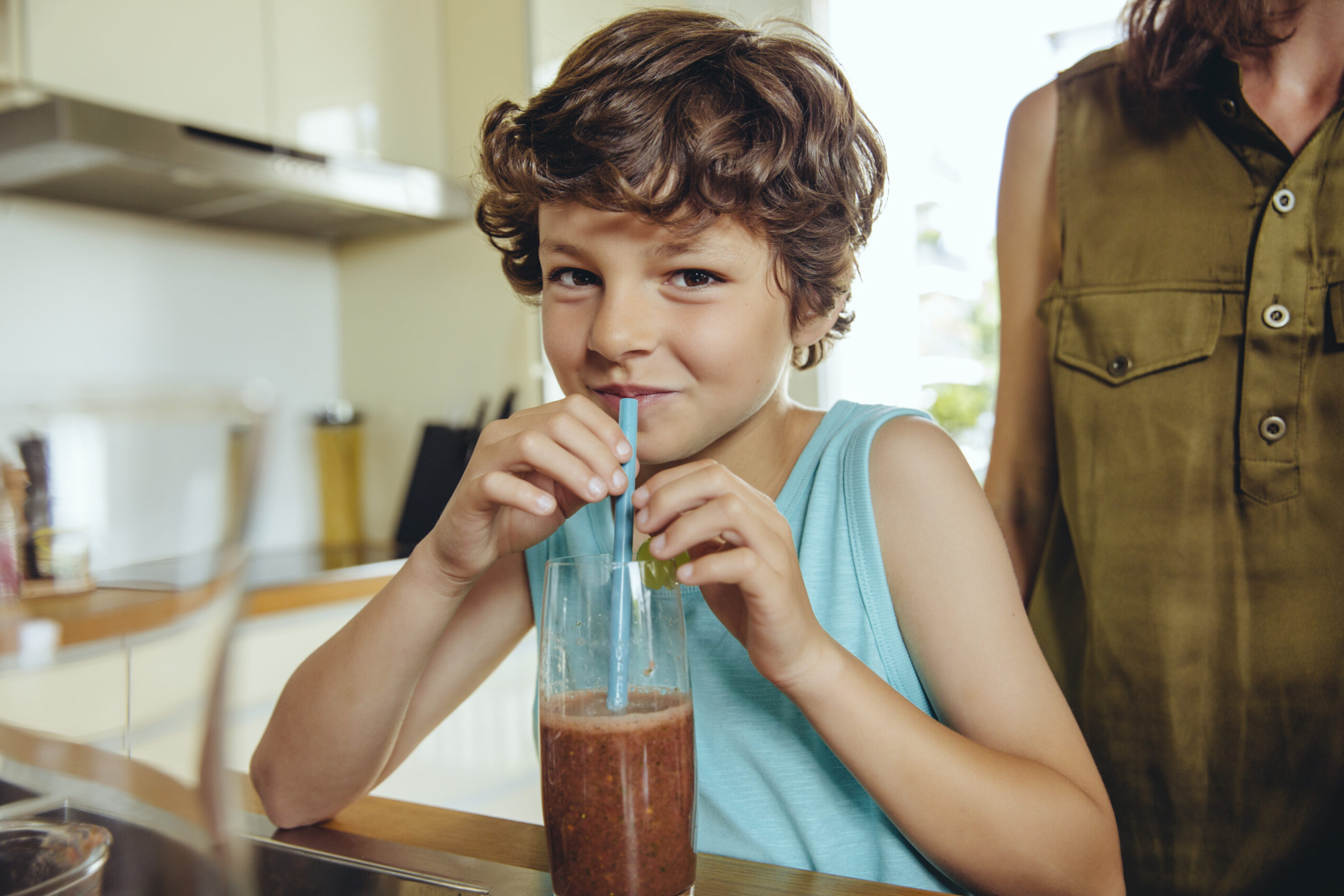 Carbon Impacts of PHA vs Other Materials
Plastics production continues to be one of the top sources of greenhouse gas emissions. While other bio-based options are more sustainable than traditional plastic from a climate standpoint, PHA produces significantly lower carbon emissions and energy requirements than all other bio-based polymers.
PHA
Naturally occurring biopolymer derived from fermentation of canola oil
Chemical structure is similar to traditional plastic, so it feels and acts like a normal straw
Multiple end of life options:

Marine Biodegradable
Home Compostable
Industrial Compostable

Won't harm living tissue
Paper
---
Poor performance–becomes soggy and collapses
Often treated with chemicals or adhesives including PFAS that negatively affect human health as well as biodegradability and recyclability
Ecologically complicated
Paper industry is among the top industrial contributors to:
Global warming pollution
Deforestation pressures
Industrial consumers of freshwater
Timber suppliers to paper mills have often been implicated in violation of treaty rights previously agreed to with First Nations and other indigenous tribes.
Most paper straws purchased in the U.S. are obtained from Asian suppliers, where forestry regulations and paper mill operations are less protective of ecological & employee health – transport adding even more to the environmental cost.
PLA
---
Made from sugars in corn starch, cassava, or sugar cane
Expensive to make
Industrial compostable
Not home compostable
Not marine biodegradable

May exist in a marine environment for hundreds or thousands of years

Cannot handle high heat shipping
The Facts: phade® outperforms other
eco-friendly straws
| | Phade | PLA | Paper Straws |
| --- | --- | --- | --- |
| Consumer Benefits | | | |
| High Level of Performance | Yes | Yes | No |
| Great Customer Experience Won't become soggy or collapse | Yes | Yes | No |
| Free of Fibers that May Pose a Choking  Hazard for Children or People With Disabilities | Yes | Yes | No |
| Eco Benefits | | | |
| Free of Adhesives That May Not Biodegrade | Yes | Yes | Maybe |
| Marine Biodegradable | Yes | No | Maybe |
| Home Compostable | Yes | No | Maybe |
| Industrial Compostable | Yes | Yes | Maybe |
| Operator Benefits | | | |
| Handles High Heat Shipping | Yes | No | Maybe |
| Multiple End of Life Options | Yes | No | Yes |
| Made in the USA | Yes | Maybe | Maybe |