Meet Your New Competitive Advantage
A Sustainable Straw That Doesn't Suck.

THE ORIGINAL BIODEGRADABLE PHA STRAW
Made of breakthrough plant-based material that's equally as functional as it is eco-friendly, all it takes is one sip from phade® to realize why Blue Is the New Green™.
BETTER FOR YOUR BUSINESS
Tell us you're fully for the paper straw movement with a straight face… You can't do it. But plastic doesn't put you in a great position with eco-conscious customers, either. So we took the sustainability of paper and the functionality of plastic to make a straw that's the best of both worlds for your business.

Function Meets Feel-Good
Being made of a bioplastic has its perks. phade® straws keep their structure while keeping your operation sustainable. PHAntastic.

Better Planet, Better Experience
Your customers care about the planet, but they care about their dining experience, too. Structurally and environmentally sound, phade® straws check both of those boxes.
Coastal Concerns Be Gone
phade® is marine biodegradable. So for all you oceanside eateries out there, when the wind inevitably takes some straws hostage, you won't have to think twice.
COOL WITH CUSTOMERS
They say the customer is always right and, frankly, they think paper straws suck. Like, in the worst way possible. No one wants a mouthful of mush with every sip. So give them a break from that awful experience with a straw that touts all the sustainable pros of paper with none of the cringe.


Made from A Common Kitchen Ingredient
Yep – you read that right. The PHA in phade® comes from canola oil, making it one badass bioplastic that acts like the plastic customers know, minus the planetary harm.

Good for the Earth & Your Conscience
Since phade® is eco-friendly, sucking down drinks is something customers can feel good about. So good they might even order another round.

Dissolves in the Ocean, Not in Drinks
Did we mention phade® won't melt into a terrible mouthfeel? Customers will appreciate that the contents of their cups and the environment will remain unpolluted.
---
PHA VS PLA & PAPER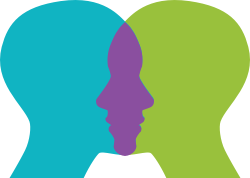 It's a bioplastic face-off for the ages. Both seem like sustainable choices compared to plastic but, between us, PLA is a pain in the ass. While PLA requires diligent sorting and searching for a proper composting facility to reach an eco-friendly end-of-life, PHA biodegrades in a matter of months in just about any environment. So unless you enjoy making life difficult, we'd say this head-to-head is a no-brainer.
---
| | Phade | PLA | Paper Straws |
| --- | --- | --- | --- |
| Consumer Benefits | | | |
| High Level of Performance | Yes | Yes | No |
| Great Customer Experience Won't become soggy or collapse | Yes | Yes | No |
| Free of Fibers that May Pose a Choking  Hazard for Children or People With Disabilities | Yes | Yes | No |
| Eco Benefits | | | |
| Free of Adhesives That May Not Biodegrade | Yes | Yes | Maybe |
| Marine Biodegradable | Yes | No | Maybe |
| Home Compostable | Yes | No | Maybe |
| Industrial Compostable | Yes | Yes | Maybe |
| Operator Benefits | | | |
| Handles High Heat Shipping | Yes | No | Maybe |
| Multiple End of Life Options | Yes | No | Yes |
| Made in the USA | Yes | Maybe | Maybe |