July 26, 2021
Emphasizing Inclusivity: National Disability Independence Day Highlights Importance of All Perspectives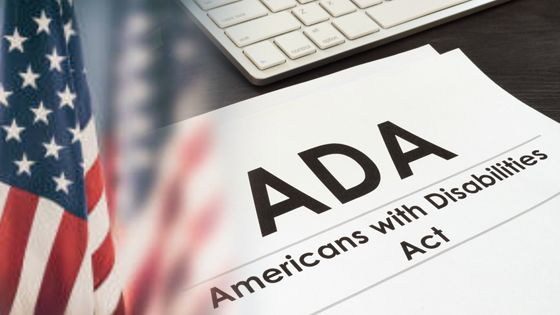 For Americans living with disabilities, July has not one but two days of independence. The first is celebrated on July 4th to mark the independence of the American colonies from Britain. The second Independence Day is on July 26, commemorating a more recent and perhaps less widely recognized milestone – the passage of the Americans with Disabilities Act (ADA).
President George H.W. Bush signed the ADA into law on July 26, 1990, "transform[ing] American society and enable[ing] a generation of Americans with disabilities to thrive." Since then, July 26 has been federally recognized as National Disability Independence Day.
Officially, the ADA "prohibits discrimination against people with disabilities in several areas, including employment, transportation, public accommodations, communications and access to state and local government programs and services." In other words, it grants physically and intellectually disabled Americans access to many of the things that had previously been beyond reach – movie theaters, restaurants, residences, schools, benefit programs, even jobs.
The ADA's widespread impact is a great reminder that many of the things able-bodied people take for granted affect the disabled in different ways. Straws, for example, are a matter of preference for many of us. For some people with disabilities, they are the only means through which they can safely drink. Straws are not a choice; they are a life-or-death necessity.
As plastic waste increasingly ends up in the ocean, straws, deemed unnecessary, appear to be an easy waste source to eliminate by simply removing them from use. For those who rely on straws to drink, though, these bans are devastating.
Straw bans place the burden on disabled individuals to carry straws with them, but even if a person can remember to bring them, reusable straws have issues. Many are inflexible, require washing, or conduct heat and cold, all factors that make them inconvenient or unsafe for disabled users.
Some businesses are swapping plastic straws for paper or biodegradable materials, but many of them break or disintegrate and pose choking hazards.
National Disability Independence Day is a timely reminder that listening to every voice is critical, even when making rules about things some of us take for granted, like straws. As we work to remove bias from our decisions and actions, let's be sure to consider all parties, starting here. Rather than ban plastic straws, let's replace them with an alternative that works for both people and planet, like phade, which is made from earth-friendly PHA so that it looks and feels like plastic, but is marine biodegradable. It's not just right the thing; it's the smart thing.
At phade, we are proud to offer an inclusive solution to single-use plastic straws. We can all cheers to that! Happy Independence Day!