Shooting for
the moon
Did you know that the moon is two billion straw lengths away? We've set out on a mission to replace enough plastic straws with our sustainable alternative to go the distance and pass on a healthier planet.
plastic straws replaced by PHA-based phade straws
Unlike plastic straws that pollute our planet for centuries, phade straws are light-years ahead in sustainability. Their marine-biodegradable, 100%-compostable makeup allows them to break down naturally. So, no matter how many blue straws you use, just dispose of them properly and wave goodbye to creating unnecessary waste.
SHOP PHADE
BREAKING DOWN OUR TRIP TO THE MOON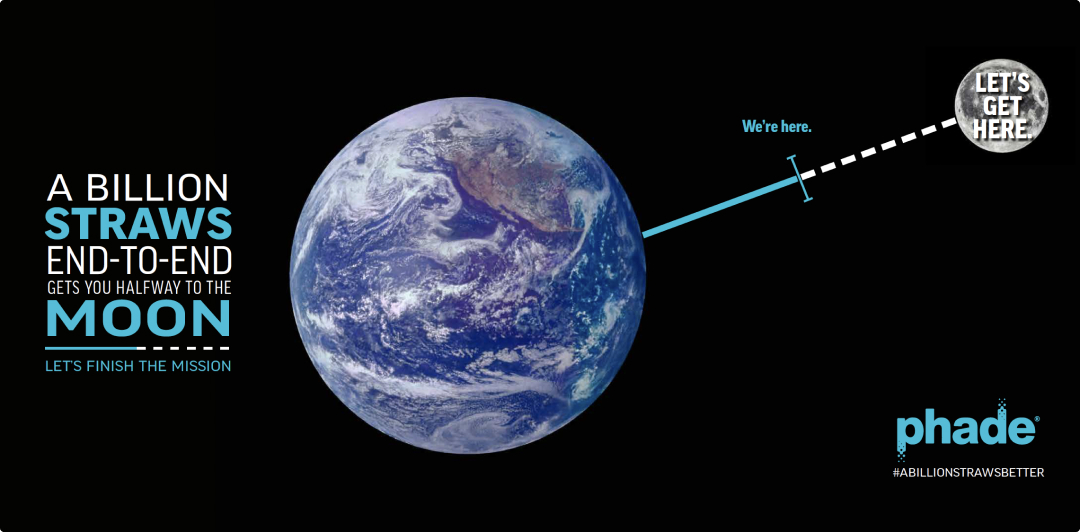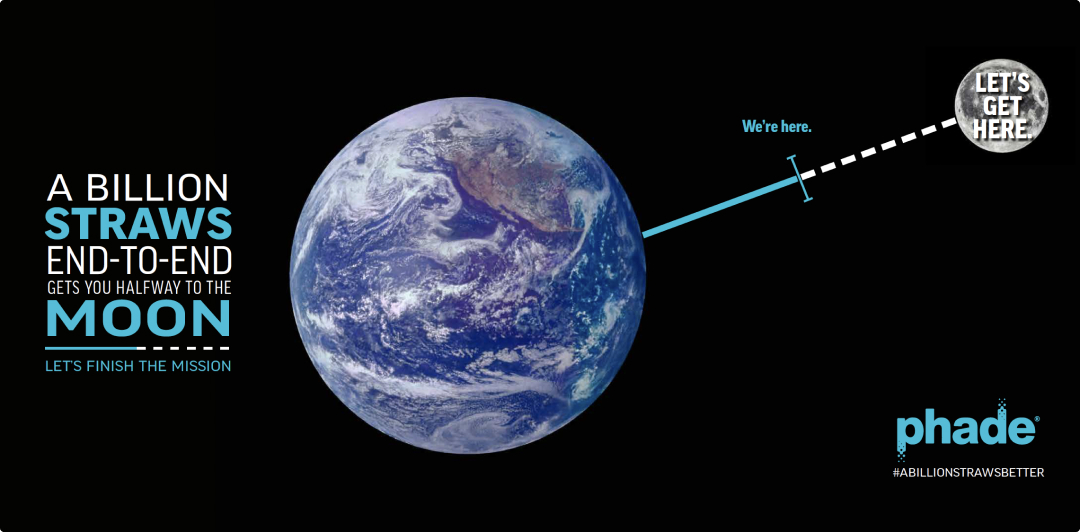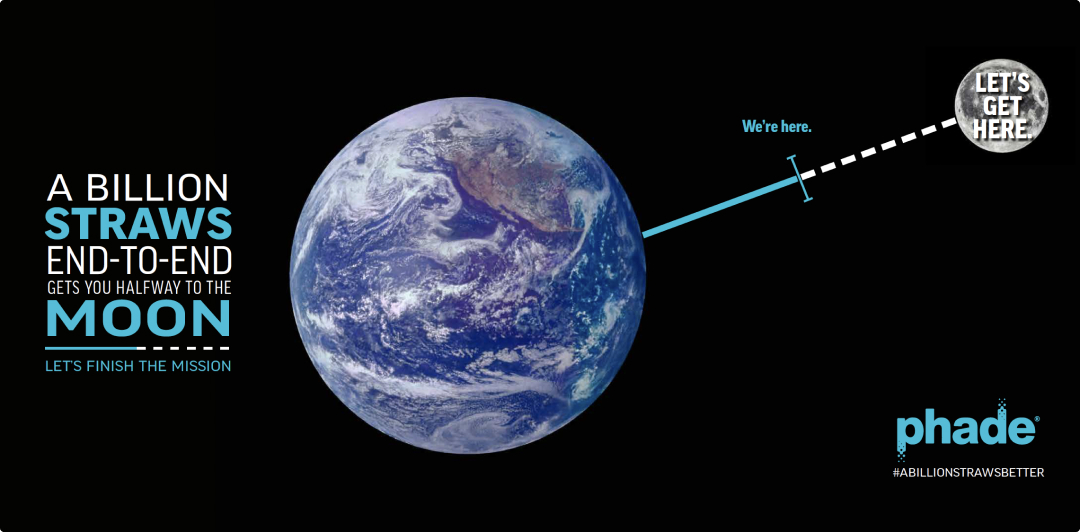 Wondering how it all works? Let us answer your Questions